Bee Icons Main Window
---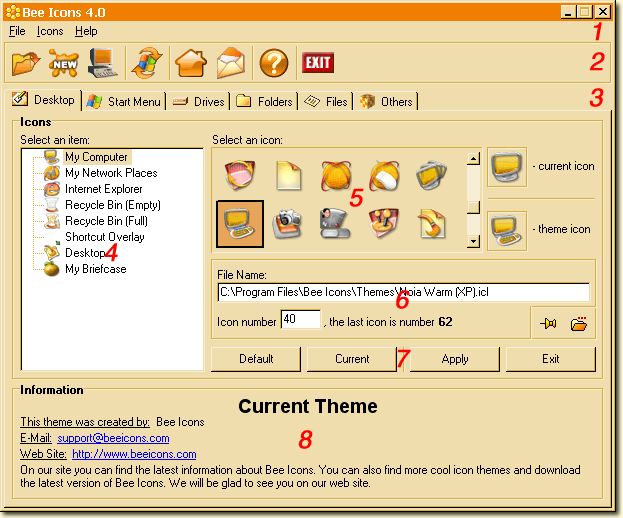 This is the main window of program. It includes such elements:
1. Menu bar
2. Toolbar
3. Buttons of choosing the object type
4. Object list
5. Icon preview and changing area
7. Buttons
8. Area of information about icon theme
Select necessary point or click the appropriate element in a picture..